Hebei Yuniu Fiberglass Manufaturing Co.,Ltd as a professional fiberglass enterprise, established in 2002, has perfect sales team at home and abroad.
Our company mainly manufactures and distributes E-glass fiber products, such as Direct Roving, Chopped strands, Chopped Strand Mat, Fiberglass mesh, Plain cloth Woven Roving, Multiaxial Fabric, Needle mat and so on.
Three production line, one is in Xintai, it is Furnace for fiberglass roving and fiberglass chopped strand mat .
The other is in Suzhou, it is the production line of fiberglass chopped strands.
The other our fiberglass mesh, the biggest production line in the north part of China.We have perfect after-sale service,products have been enjoying a high prestige in domestic and popular in international market too.
Our well equipped infrastructure is crucial in the growth and expansion of our business operations. The sophisticated and modern facilities help us to develop Fiber-Glass Products effectively. Our infrastructure is spread over a large area and is segregated into manufacturing unit, quality division and warehousing unit.
Our manufacturing unit is equipped with special purpose machines and requisite tools & equipment. With the use of these machines, we are able to manufacture our products in bulk quantity and meet the requirements of our clients.
Our company has our special professional after-sale service department, products have enjoyed a high prestige in domestic and popular in international market too.
Our mission is new materials create a better life.
Welcome business cooperation by our high quality products and sincere service,to win the beautiful tomorrow together!
We make sure that Fiber-Glass Products render high quality standards. Our quality controllers regularly monitor entire stage of production process to ensure the perfect quality of our products. We adhere to latest technology and quality control procedure, which ensures quality standards and specifications.
The company is able to offer first class quality and main products with full trace-ability by BV,SGS and ISO9001.
Therefore, you could rest assure our perfect quality and service.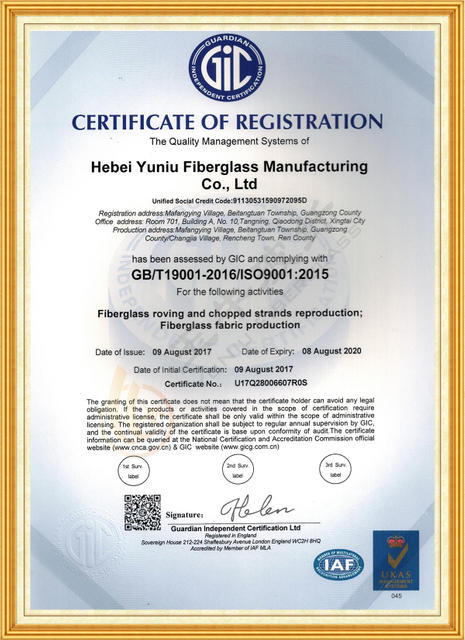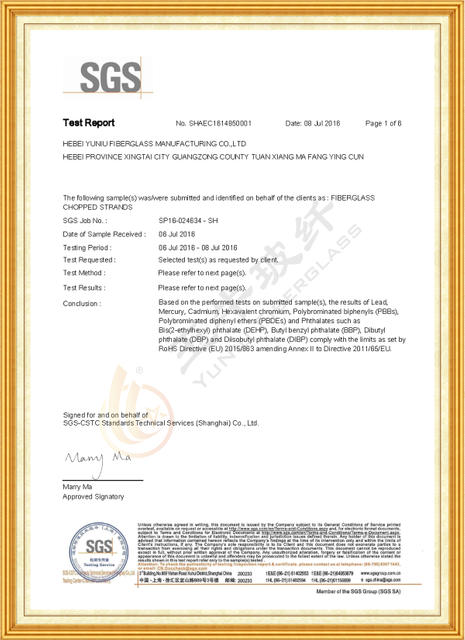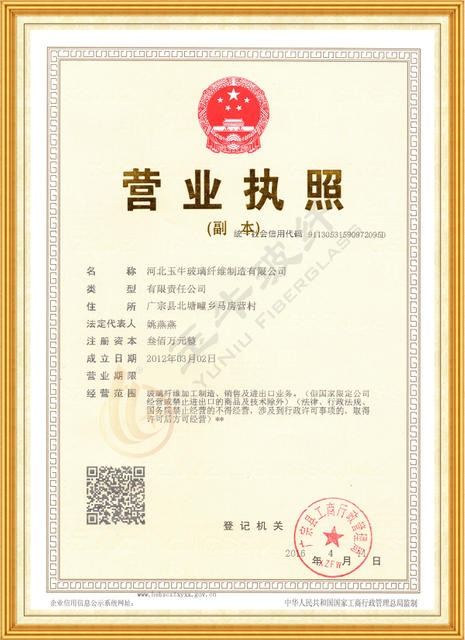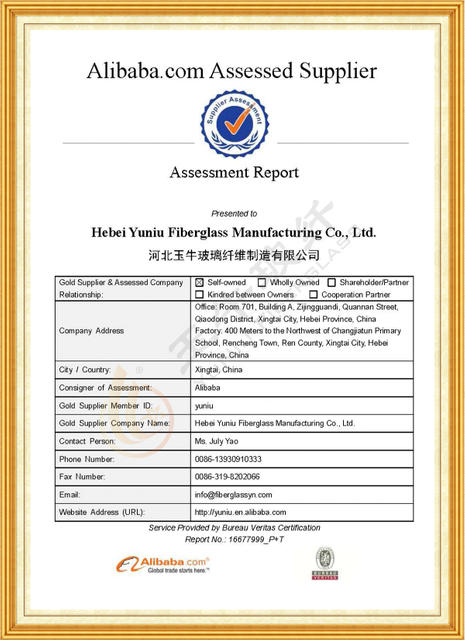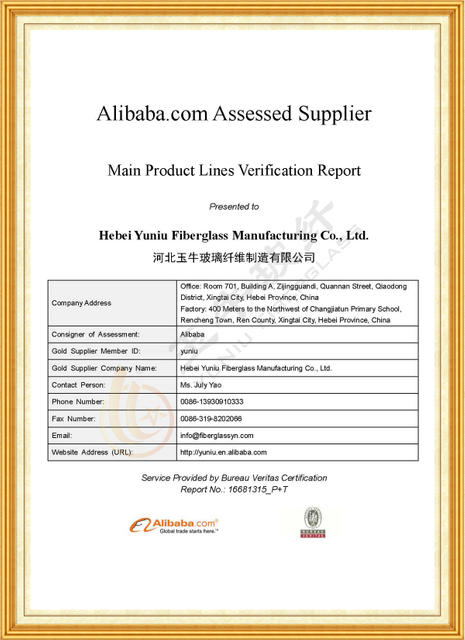 Since established in 2012, with the perfect sales team at home and abroad.Our products have been sold to eighty-six countries.We now have market share in Europe,North and South America, Australia, Africa, the Middle East and South-East Asia.
Give us a chance, and we will return you with satisfaction.We sincerely look forward to working with you hand in hand.